Leadership Advantage 2023
Michigan State University
A student run, intensive four-day leadership seminar designed for incoming MSU students interested in an engineering career. Those behind the program are currently enrolled in the College of Engineering with first-hand experience on what it takes to be a Spartan Engineer. Leadership Advantage focuses on developing leadership skills, providing awareness of leadership opportunities, and welcoming new students to the university community.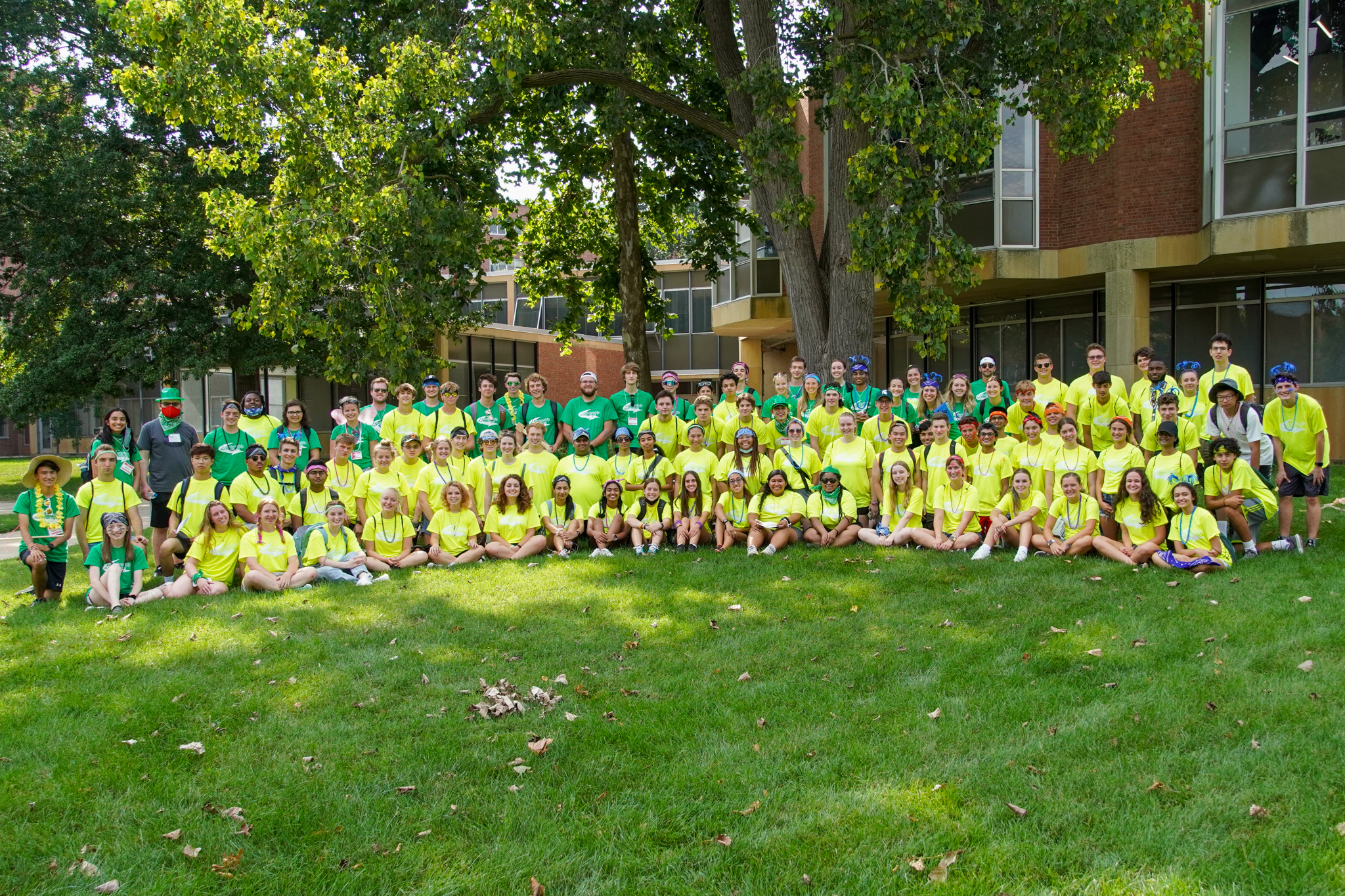 Learn Leadership Skills
Participate in group skill-building activities designed to help you develop the leadership skills necessary for a team to succeed; these include communication, responsibility, creativity, and delegation.
Prepare for College
Get advice from upperclassmen about academics, internships/co-ops, and extra-curricular activites. Learn from the facilitators' mistakes in our student-led panel.
Move-In Early
Take advantage of the opportunity to move-in onto campus before the official move-in day. Learn where your classes are ahead of time and be prepared for your first week.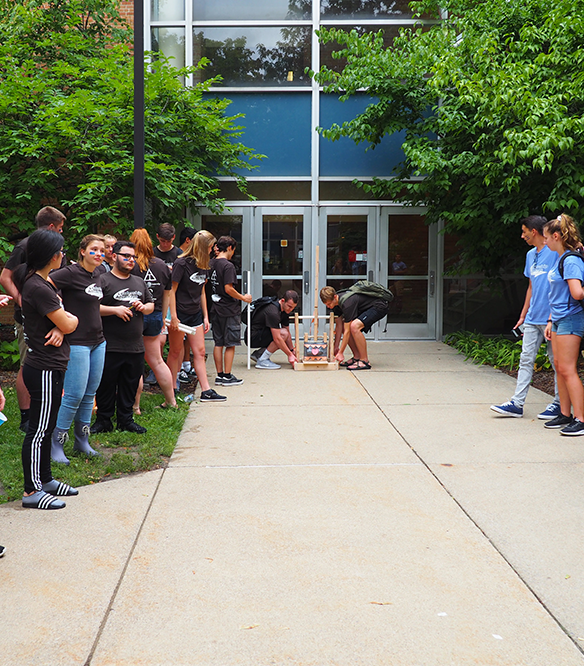 Trebuchet Design Competitions
The points from other design competitions serve as currency to buy materials to build a trebuchet under given constraints. Ranking points will be awarded to the teams with the sleekest looking trebuchet, farthest throwing trebuchet, and the winner of a war style competition.
Facility for Rare Isotope Beams
Cyclotron Tour
Tour the National Superconducting Cyclotron Laboratory (NSCL), home to the #1 Nuclear Physics program in the nation.
Explore the possibilities available for undergraduate research, learn about the impact of nuclear research on today's society, and gain an inside access to the construction of MSU's new Facility for Rare Isotope Beams (FRIB).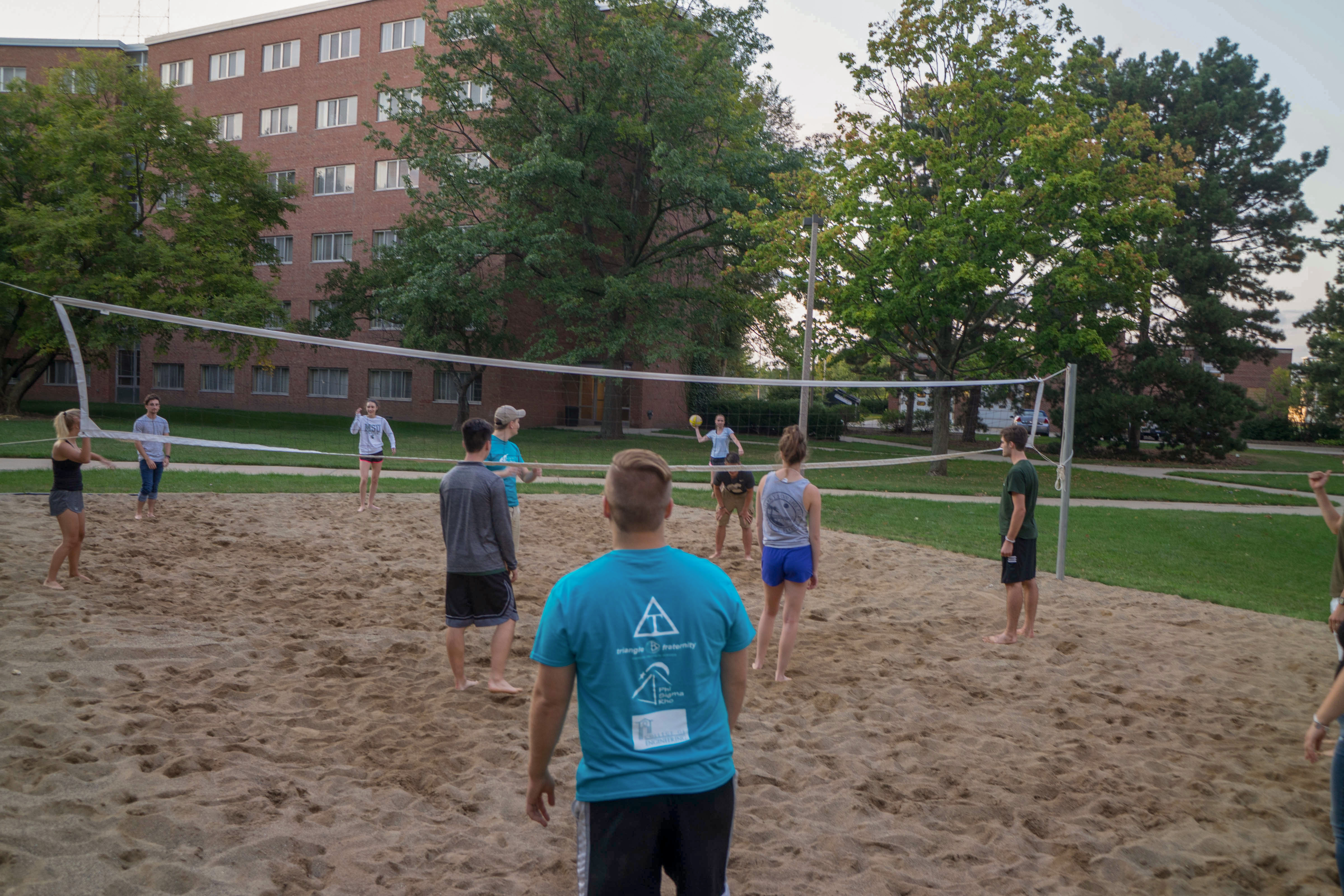 Optional Evening Activities
Join us for Optional Evening Activities such as Ultimate Frisbee or Volleyball. This is a great opportunity to connect with your facilitators and your future colleagues.